Prof. Xiaoxin Li
Chair and Professor of the Eye Center and Eye Institute, Peking University People's Hospital, China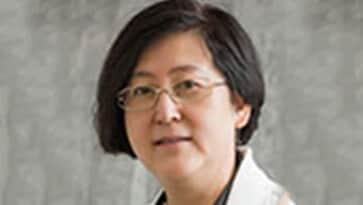 Professor Xiaoxin Li is Chair and Professor of the Eye Center and Eye Institute of Peking University People's Hospital in Beijing, China. She is an academic committee member, and Dean of the ophthalmology faculty, of Peking University Health Science Center, Beijing. She is Honor President of the Chinese Ophthalmological Society, past President of the Chinese Ocular Fundus Society, and past President of APVRS.
Professor Li has contributed significantly to ophthalmic training and education, especially in the vitreoretinal field in China. She has organized numerous vitreoretinal lectures, seminars, workshops, and courses over the past two decades. She edited the Chinese book 'Surgery on Vitreous and Retina', and served as Chapter Editor for Vitreous Diseases, Retina Diseases and Retinal Detachment, and in many other ophthalmology books in China, including a chapter on polypoidal choroidal vasculopathy in Retina (a book edited by Stephen Ryan).
Professor Li has been conducting research for 20 years and has authored or co-authored more than 200 papers in Chinese and international journals.