Prof. Xiaorong Li
Director of Tianjin Medical University Eye Hospital, China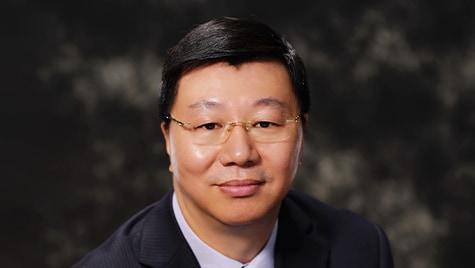 Xiaorong Li is the director of Tianjin Medical University Eye Hospital, the School of Optometry, and Tianjin Medical University Eye Institute.
He is an expert member of the ophthalmic branch of the Chinese Medical Association, a committee member of the Retinal Group of the Chinese Ophthalmological Society, Vice President of Tianjin Ophthalmological Society, a committee member of the Chinese Ophthalmologist Association, and Vice President of China International Exchange and Promotive Association for Medical and Health Care.
Professor Li completed his general and subspecialty training in ophthalmology and obtained his PhD at Tianjin Medical University in 1994. He specialized in the management of vitreoretinal diseases and has a general interest in diabetic retinopathy (DR).
He is the editor of several peer-reviewed scientific journals, including the Chinese Journal of Ophthalmology, Chinese Journal of Ocular Fundus Disease, and International Journal of Ophthalmology. He serves as Adjunct Senior Principal Clinician Scientist of the Singapore Eye Research Institute. 
As a doctoral supervisor, in addition to nurturing the students, Professor Li has also been actively involved in basic and clinical research on DR, such as laser treatment, minimally invasive vitrectomy, pharmaceutical treatment for ocular neovascular diseases, stem cell therapy, and the epidemiology of DR. He has published 27 books as an author or editor, and has authored more than 74 research articles in scientific peer-reviewed journals. He has received many honors and awards, including the Chinese Third Prize of Medical Science Award, Tianjin's Third Prize of Advanced Science and Technology Award in 2011 and 2017,the APAO Holmes Lecture Award in 2008, and the APAO Susruta Lecture Award in 2010.