Prof. Tariq Aslam
Consultant Ophthalmologist, Manchester Royal Eye Hospital, UK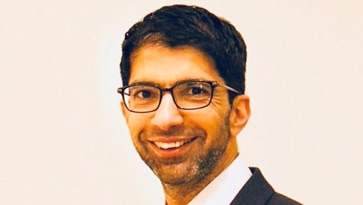 Tariq Aslam began his medical training at the University of Oxford and completed his fellowship at Moorfields Eye Hospital.
He is a Consultant Ophthalmologist at Manchester Royal Eye Hospital, specializing in medical retina, and is a Reader at the University of Manchester. He has a research doctorate from the University of Oxford involving clinical trials and another PhD from Heriot-Watt University on technology applications in ophthalmology, which utilized his skills in computer programming and led to the award of a professorship.
His research explores many clinical interests in retina, including psychological aspects and the potential for computerized and technological enhancement of patient care including novel device development. He has around 100 peer-reviewed publications, predominantly as lead author, a number of patents, and is an investigator on multiple commercial and investigator-led studies. His research has led to a spin-out medical technology company with awards for social impact, which is his ultimate research goal.