Prof. Robyn Guymer
Deputy Director, Centre for Eye Research, Professor of Surgery (Ophthalmology), University of Melbourne, Australia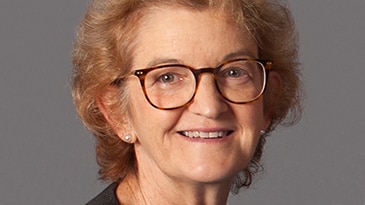 Robyn Guymer is the Professor of Ophthalmology at Melbourne University and deputy director at the Centre for Eye Research Australia (CERA). She is also a senior retinal specialist at the Royal Victorian Eye and Ear Hospital.
Professor Guymer is a clinician scientist who leads a team of researchers primarily investigating age-related macular degeneration (AMD), and has co-authored over 300 peer-reviewed papers. She is currently investigating new strategies for treating early stages of AMD and is working to identify functional biomarkers and novel imaging to improve the feasibility of conducting early intervention trials. She has been a principal investigator in many industry-sponsored trials, serves on several pharmaceutical advisory boards, and is a member of several international working groups on macular diseases. She is also an inaugural Fellow of the Australian Academy of Health and Medical Sciences.
In June 2018, she was awarded the Member of the Order of Australia for her significant service to medicine in the field of ophthalmology – particularly AMD – as a clinician, academic, and researcher, and in 2021, she was inducted into the Victorian Honour Roll of Women.