Prof. Mineo Kondo
Chair of the Department of Ophthalmology, Mie University Graduate School of Medicine, Japan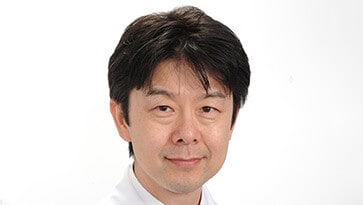 Professor Mineo Kondo is Chair of the Department of Ophthalmology at the Mie University Graduate School of Medicine. He graduated from Kanazawa University School of Medicine in 1991 and received his doctoral degree in ophthalmology from Nagoya University in 2007. Between 1999 and 2001, he undertook a research fellowship at the University of Michigan in Ann Arbor, and joined the faculty of the Department of Ophthalmology at Nagoya University in 2001.
Professor Kondo is an active clinician scientist who has continuously published original experimental and clinical studies on the retina and macula. His special interest is the physiology of the retina in normal and diseased eyes, and he has used electrophysiological, morphological, and molecular biological techniques to diagnose and characterize eyes with retinal diseases.
With more than 200 peer-reviewed publications, Professor Kondo currently serves on the editorial boards of four scientific journals: Translational Vision Science and Technology (Associate Editor), Documenta Ophthalmologica (Associate Editor), Current Eye Research, and the Japanese Journal of Ophthalmology.