Prof. Jean-François Korobelnik
Professor of Ophthalmology in Vitreoretinal Surgery and Head of the Ophthalmology Department, University Hospital of Bordeaux, France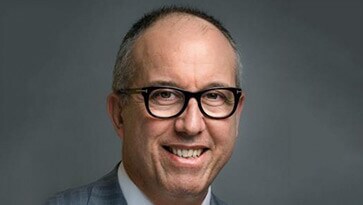 Jean-François Korobelnik is Professor of Ophthalmology in Vitreoretinal Surgery and Head of the Ophthalmology Department at the University Hospital of Bordeaux, France. He completed his medical training at University Paris VII in 1985, was awarded a Master of Science (Diplome d'Etudes Approfondies) in 1989, completed his fellowship at Hotel-Dieu of Paris, and has held his professorship in Bordeaux since 1999.
Professor Korobelnik is a member of several societies, including the French Society of Ophthalmology, AAO, ARVO, the American Society of Retina Specialists, EURETINA, the European Association for Vision and Eye Research, and the Club Jules Gonin. He regularly participates in expert advisory board meetings for pharmaceutical organizations, and was President of the French Society of Ophthalmology from May 2013 to May 2015.
Professor Korobelnik is involved in clinical research that mainly focuses on eye disease epidemiology (E3 Consortium), macular diseases (AMD, DME, etc.), and retinal detachment. He is the author or co-author of more than 160 scientific publications.