Prof. Francesco Bandello
Professor and Chairman of the Department of Ophthalmology, and Director of the School of Ophthalmology, University Vita-Salute San Raffaele, Milan, Italy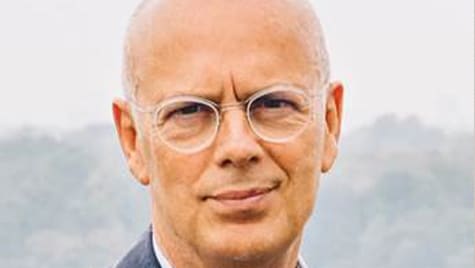 Francesco Bandello is a Professor at the University Vita-Salute San Raffaele in Milan, Italy. He is President of Academia Ophthalmologica Europea and a Fellow of the European Leadership Development Programme of the American Academy of Ophthalmology, and former President of EURETINA and the Italian Society of Retina.
Professor Bandello sits on the editorial board of many journals, and is Editor in Chief of the European Journal of Ophthalmology, Editor of Developments in Ophthalmology, and Co-Editor of Medical Retina. He is a board member of numerous societies and organizations, including the European School for Advanced Studies in Ophthalmology Foundation, and a former board member of the Club Jules Gonin and the Macula Society. He is also a member of the Academia Ophthalmologica Internationalis and Accademia Nazionale di Medicina, and serves as a peer-reviewer for grant applications for the National Eye Institute.
He has authored or co-authored 12 books and 871 articles, many of which are related to retinal diseases. His scientific interests include the study of new therapeutic agents for the inhibition of angiogenesis and/or vasculogenesis in cases of proliferative diabetic retinopathy and AMD, biomarkers in AMD, the correlation between systemic and ophthalmic vascular diseases, and medical robotics and bioengineering.
Professor Bandello has served as principal investigator for several clinical trials, mainly concerning AMD, diabetic retinopathy, glaucoma, neuro-ophthalmology, vitreoretinal surgery, and anterior segment surgery. During his distinguished career, his work and dedication have been recognized by many honors and awards.