Prof. David Keegan
Clinical Professor of Ophthalmology and Retina, University College Dublin, Ireland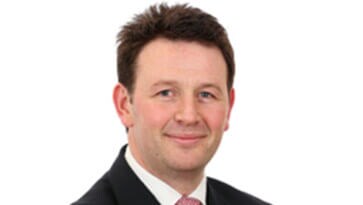 David Keegan is Clinical Professor of Ophthalmology and Retina at the University College Dublin. He is also a Consultant Ophthalmic Surgeon at Mater University and Mater Private Hospitals, and Honorary Consultant at Temple Street Children's University Hospital. 
He is the National Clinical Lead for Diabetic Retinopathy at the National Screening Service, Dublin, which is a government-funded screening program in Ireland that offers free, regular diabetic retinopathy screening to people with diabetes aged 12 years and older. He also runs the Mater Inherited Retinal Degeneration Service along with the Retinal Clinical Trials Unit.
Prof. Keegan is a graduate of the Royal College of Surgeons in Ireland, having qualified in 1994. He attained his PhD in retinal transplantation from University College London (supervised by Ray Lund), and completed his basic and higher surgical training at Moorfields Eye Hospital, London (1997–2005). Prof. Keegan followed that with a fellowship in vitreoretinal surgery at Columbia University/New York Presbyterian Hospital, New York (2005–2006) with Dr. Stanley Chang.
Prof. Keegan serves on the board of both the National Council for the Blind of Ireland and Fighting Blindness Ireland. In addition, he is actively involved in helping professionals in different countries to share knowledge; he is Chair of the Low Vision Working Group and sits on the coordinating committee of the European Reference Network Rare Eye disease group.