Prof. Corinne Dot
Professor of Ophthalmology at Val de Grâce Academy and military ophthalmologist, Lyon, France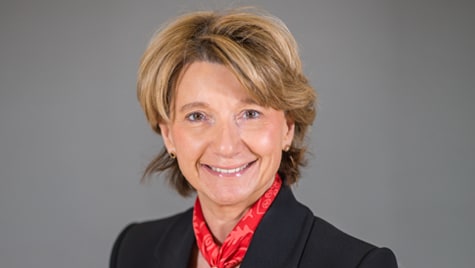 Corinne Dot is a military ophthalmologist (general officer) and professor of ophthalmology. At Hôpital d'Instruction des Armées Desgenettes in Lyon, France, she has been head of the ophthalmology department since 2012 and head of the research and teaching department since 2018. Professor Dot also currently works in the Department of Ophthalmology at Hôpital Edouard Herriot in Lyon, France.
Following completion of her medical degree in 1992, Professor Dot undertook a residency and medical degree in ophthalmology at Université Pierre et Marie Curie (Paris VI), followed by a clinical fellowship at Val de Grâce Hospital in Paris, France. She then completed a research fellowship at Paris V Necker and did a PhD thesis on "Choroidal neovascularization induced by laser in mice" in 2008.
Professor Dot has received several awards, including a knight of the Légion d'Honneur (Legion of Honour) medal in 2016 and a knight of the Order of Academic Palms (Ordre des Palmes Académiques) medal in 2020. She was also named an officer in the National Order of Merit in 2023.
She is a board member of several societies, including the French Society of Glaucoma, the French University College of Ophthalmology, and the French Society of Ophthalmology, and has experience in Phase 3 and 4 clinical trials in retinal diseases and intraocular lenses.