Prof. Calvin Pang
S. H. Ho Professor of Visual Sciences, Professor of Ophthalmology and Visual Sciences, and Chair of the Department of Ophthalmology and Visual Sciences, Chinese University of Hong Kong and Affiliated Institutes, Hong Kong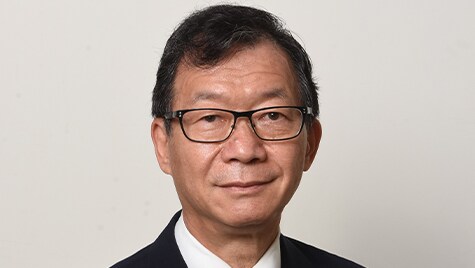 Calvin Pang is S. H. Ho Professor of Visual Sciences, Professor of Ophthalmology and Visual Sciences, and Director of The Chinese University of Hong Kong (CUHK) Ophthalmic Research Centre, at the Department of Ophthalmology and Visual Sciences, CUHK. He is also Director of the Shantou University / CUHK Joint Shantou International Eye Center. Professor Pang received a BSc in biochemistry in 1978 from the University of London. He then completed a DPhil research program at the University of Oxford on an E. P. Abraham Research Fund Scholarship, followed by 2 years of postdoctoral research in Oxford.
Professor Pang has published ~500 papers in international indexed peer-reviewed journals and 28 book chapters. He is a reviewer for the Wellcome Trust (UK), National Eye Institute (USA), National Medical Research Council (Singapore), Health Research Board (Ireland), Catalan Agency for Health Technology Assessment and Research (Spain), and National Natural Science Foundation (China). He is an advisor, external examiner, and Honorary or Visiting Professor at over 60 clinical/research institutions and has numerous academic duties in mainland China.
Professor Pang's research interests include (1) genomic studies and gene mapping of glaucoma, retinal diseases, myopia, and other complex eye diseases; (2) molecular genetics and epigenetics of retinoblastoma, thyroid-associated orbitopathy, diabetic retinopathy, retinitis pigmentosa, uveitis, corneal dystrophies, and hereditary optic neuropathies; (3) biology of ocular stem cells and; (4) biological effects of herbal molecules in eye disease.