Prof. Bora Eldem
Professor of Ophthalmology, Hacettepe University, Turkey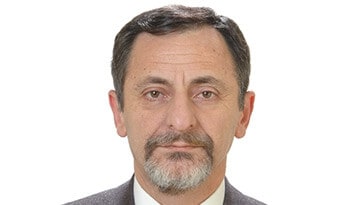 Bora Eldem is Professor of Ophthalmology and Chair of the Ophthalmology Department at Hacettepe University in Ankara, Turkey. He graduated from the same university, where he also completed a medical residency program in their Ophthalmology Department. He became an Associate Professor in 1990, and Full Professor in 1996. He completed his fellowship in the Retinal Diagnostic Department at Moorfields Eye Hospital in London, UK.
Professor Eldem is a member of several international societies, including the American Society of Retina Specialists, ARVO, EVRS, and EURETINA. He has served as a country delegate to the International Council of Ophthalmology, the European Union of Medical Specialists, and the European Board of Ophthalmology, and is past President of the Turkish Ophthalmological Society. Currently, he is a member of the executive board of the Middle East Africa Council of Ophthalmology. He is also country coordinator and principal investigator on trials related to AMD, DME and RVO.
Professor Eldem's main interests include the diagnosis, and medical and surgical treatments, of vitreoretinal disorders, uveitis, and Behçet's disease.