Prof. Annabelle A. Okada
Professor of Ophthalmology, Director of the Macular Disease Service and the Ocular Inflammation Service, Assistant Dean of Global Affairs (Kyorin University School of Medicine), Tokyo, Japan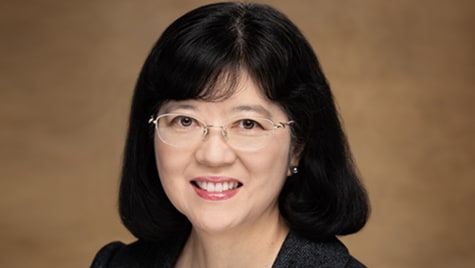 Annabelle A. Okada is Professor of Ophthalmology and Assistant Dean of Global Affairs at the Kyorin University School of Medicine in Tokyo, Japan. She serves as Director of both the Macular Disease Service and the Ocular Inflammation Service at the Kyorin Eye Center. After graduating from Harvard Medical School in Boston, Massachusetts, USA, she completed an ophthalmology residency at the Massachusetts Eye and Ear Infirmary, Harvard Medical School; a uveitis fellowship at Tokyo Medical University (where she also obtained a doctorate in medical science); and a vitreoretinal fellowship at Osaka University.
Professor Okada is a member of numerous national and international ophthalmology societies and has served on several journal editorial boards, including those of the Archives of Ophthalmology, Ocular Immunology and Inflammation, and the Japanese Journal of Ophthalmology. She has published more than 255 peer-reviewed scientific articles, 88 non-reviewed invited articles, and 50 textbook chapters. She is also co-author of 8 ophthalmology textbooks.
Professor Okada's research interests center on pharmaceutical treatments for a variety of exudative macular and ocular inflammatory diseases, and she is actively involved in several multicenter clinical trials and global initiatives in order to identify new therapeutic options for these disorders.