Prof. Ângela Carneiro
Centro Hospitalar Universitário de São João, Faculty of Medicine, University of Porto, Porto, Portugal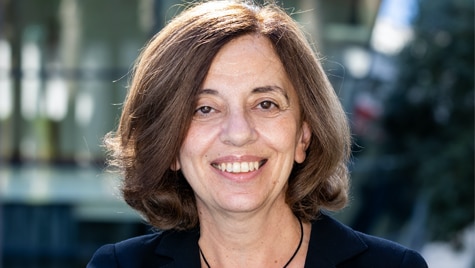 Professor Ângela Carneiro is a retinal specialist and consultant of ophthalmology at the Department of Ophthalmology, Centro Hospitalar Universitário de São João, Porto, Portugal. She is also a Professor in the Department of Surgery and Physiology, Faculty of Medicine at the University of Porto.
Professor Carneiro's main area of research is macular neovascularization, but she is also interested in angiogenesis, diabetic retinopathy, medical retina, and imageology. She has been involved in several clinical trials as principal investigator/co-investigator, covering areas such as neovascular age-related macular degeneration, venous occlusions, and diabetic macular edema.
Professor Carneiro is a member of the European Society of Retina Specialists (EURETINA), the Association for Research in Vision and Ophthalmology (ARVO), and the American Academy of Ophthalmology (AAO). She has published 95 original papers in journals such as Retina, Investigative Ophthalmology & Visual Science, JAMA Ophthalmology, British Journal of Ophthalmology, Experimental Eye Research, Journal of Cellular Biochemistry, Acta Ophthalmologica, and Ophthalmologica.