Prof. Anat Loewenstein
Chair of the Department of Ophthalmology (Tel Aviv Medical Center) and Full Professor of Ophthalmology and Vice Dean of the Faculty of Medicine (Tel Aviv University), Israel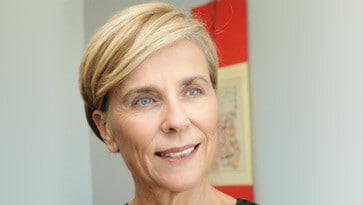 Professor Anat Loewenstein is Chair of the Department of Ophthalmology at the Tel Aviv Medical Center, and Full Professor of Ophthalmology, Incumbent of the Sydney A. Fox Chair in Ophthalmology, and Vice Dean of the Faculty of Medicine at Tel Aviv University in Israel. After studying medicine at the Hebrew University of Jerusalem, Israel, she completed a residency in the Department of Ophthalmology at the Tel Aviv Medical Center. She then carried out a fellowship in retinal vascular diseases and vitreoretinal surgery at the Johns Hopkins Hospital in Baltimore, Maryland, USA.
Professor Loewenstein holds multiple international leadership positions. She is General Secretary of EURETINA, the international representative to the board of the American Society of Retina Specialists, and represents Israel on the European Society of Ophthalmology board. She is also a member of the international committee in the Macula Society board and was previously granted a Chair in the Academia Ophthalmologica Internationalis.
Professor Loewenstein's main areas of expertise are AMD, RVO, and the investigation of drug toxicity to the retina. She is the author of >300 publications in peer-reviewed journals and textbooks of ophthalmology, and serves on several editorial boards, in addition to being the Editor of Case Reports in Ophthalmology. She has also led the development of novel technology for early detection of AMD.