Mr. James Talks
Consultant Ophthalmologist, Royal Victoria Infirmary, UK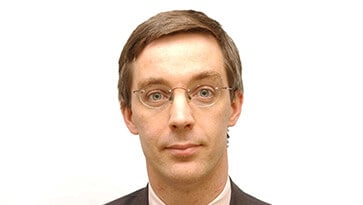 Mr. James Talks is a consultant ophthalmologist and honorary senior lecturer at the Royal Victoria Infirmary in Newcastle upon Tyne, UK. He moved to his current position after completing a medical retina fellowship at Moorfields Eye Hospital in London.
Mr. Talks is on the council and Scientific Committee of the Royal College of Ophthalmologists and on the council of the Oxford Ophthalmological Congress.
Mr. Talks has a focus on medical retina. His research interests include AMD, diabetic retinopathy, retinal vascular conditions, cataract surgery, and retinal imaging. He has recently published papers on real-world treatment outcome data and wide-field imaging in diabetics, and is leading a multicenter national data collection audit of anti-VEGF treatment outcomes in the UK. For the last 8 years, he has jointly run an imaging course at the Royal College of Ophthalmologists Annual Congress.