Dr. Taiji Sakamoto
Kagoshima University Graduate School of Medical and Dental Sciences, Japan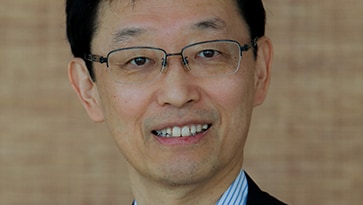 Professor Taiji Sakamoto, MD, PhD graduated from Kyushu University, Japan and worked as a visiting research instructor at Doheny Eye Institute, USC, in California, USA until 1995. He studied gene therapy and molecular pathology and returned to Japan and became the professor and chair of Kagoshima University in Japan from 2002.
He is an executive committee member of the Japanese Ophthalmological Society, the Japanese Vitreous Retina Society, Japan Ocular Circulation Society, and others. He is also a member of Club Jules Gonin and a faculty member of ARVO. He serves the Japanese government as a collaborative member of the science council.
He has received many awards from scientific societies, including the RPB foreign scholarship award, the Pfizer Ophthalmic Award, the Rohto Award, the Japanese Ophthalmological Society Committee Award, the Gold ARVO Fellow award, and others.
His research and clinical interests are in diabetic retinopathy, vitrectomy, ocular angiogenesis, drug delivery, and gene therapy. He has published more than 300 peer-reviewed papers.