Dr. Sebastian Waldstein
Head of Ophthalmology (Mistelbach-Gänserndorf Hospital) and Visiting Professor (Medical University of Vienna), Austria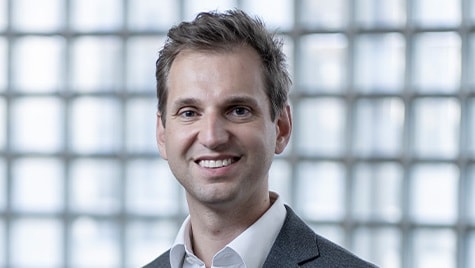 Dr. Sebastian Waldstein is a vitreoretinal surgeon and retina specialist with a particular interest in AMD and artificial intelligence. He is Head of Ophthalmology at Mistelbach-Gänserndorf Hospital, and Visiting Professor at the Medical University of Vienna, Austria.

Dr. Waldstein trained in ophthalmology at the Medical University of Vienna under Professor Ursula Schmidt-Erfurth, where he earned a PhD in medical physics, and was appointed Associate Professor in 2020. He underwent vitreoretinal fellowship training at the University of Sydney, Westmead Hospital, Australia, with Professor Adrian Fung and Dr. Jay Chandra.

Dr. Waldstein was co-founder and former Associate Director of the Christian Doppler Laboratory for Ophthalmic Image Analysis, which played a pioneering role in the establishment of artificial intelligence and machine-learning technology in the analysis of retinal images. He has been principal investigator for several international research projects totaling over 1.5 million euro.

As well as delivering numerous invited international and national lectures, Dr. Waldstein has edited a book on vitreoretinal surgery for trainees, and authored 4 book chapters and more than 70 publications, which have been cited over 5000 times. He serves as a reviewer for high-ranked peer-reviewed journals as well as for major funding agencies.