Dr. Rafael Navarro
Retinal Specialist, Institute of Ocular Microsurgery, Spain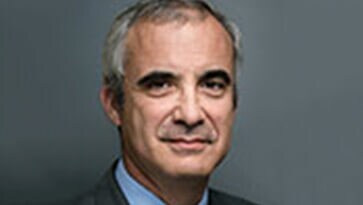 Dr. Rafael Navarro works in the Retina and Vitreous Department of the Institute of Ocular Microsurgery in Barcelona, Spain, where he is also a lecturer for the vitreous and retina master's degree. Dr. Navarro is a graduate of the Autonomous University of Barcelona, and completed his ophthalmology residency at the Vall d'Hebron University Hospital in Barcelona in 1995. He subsequently worked as a retina specialist at two of the main public hospitals in Barcelona, the Hospital de Sant Pau and the Hospital Clinic of Barcelona, and joined the Institute of Ocular Microsurgery in 2000.
Dr. Navarro is actively involved in various international multicenter clinical trials focusing on AMD and DME. He has written numerous publications and is a member of the AAO, EURETINA, the Spanish Society of Ophthalmology, the Spanish Vitreo-Retinal Society, and the Club Jules Gonin.
In clinical practice, Dr. Navarro focuses on medical retina, particularly macular diseases, retinal vasculopathies, and hereditary retinal dystrophies.