Dr. Patricia D'Amore
Director of the Howe Laboratory (Massachusetts Eye and Ear) and Director of Research, Senior Scientist, and the Ankeny Scholar of Retinal Molecular Biology, Schepens Eye Research Institute, USA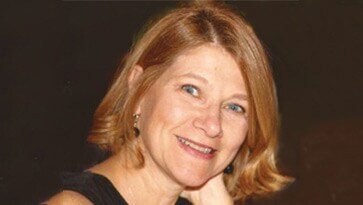 Dr. Patricia D'Amore received a PhD in biology from Boston University and an MBA in finance from Northeastern University in Boston, Massachusetts, USA. She completed research fellowships in ophthalmology and physiological chemistry at Johns Hopkins University School of Medicine in Baltimore, Maryland, USA. In 1981, she joined Dr. Judah Folkman's laboratory at Boston Children's Hospital, where she remains a Research Associate in the Department of Surgery.
At Harvard Medical School, Dr. D'Amore is the Charles L. Schepens Professor of Ophthalmology, Vice Chair of Basic Research in the Department of Ophthalmology, and Professor of Pathology. At Massachusetts Eye and Ear, Harvard Medical School, she is Director of the Howe Laboratory, and Associate Chief for Basic and Translational Research. Additionally, she is Director of Research, Senior Scientist, and Ankeny Scholar of Retinal Molecular Biology at Schepens Eye Research Institute, Massachusetts Eye and Ear.
An international expert in vascular growth and development, Dr. D'Amore has been at the forefront of angiogenesis research for more than three decades. She co-discovered the role of VEGF in eye disease, which formed the scientific foundations of anti-VEGF therapies for intraocular vascular diseases such as diabetic retinopathy and AMD. Dr. D'Amore also developed a widely used mouse model of oxygen-induced retinopathy, which serves as the cornerstone of many studies of vascular development and preclinical investigations of vascular-targeting agents. Additionally, Dr. D'Amore uncovered important physiological roles of vascular growth factors, yielding crucial insight into the safe use of anti-angiogenic therapies. Her current research involves the regulation of development and stabilization of the microvasculature, and investigating the role of inflammation in AMD pathogenesis.
Dr. D'Amore was a laureate of the 2014 António Champalimaud Vision Award, and she is the 2015 recipient of the Proctor Medal from ARVO.