Dr. Nicola Ghazi
Consultant for retinal diseases and surgery at Cleveland Clinic, Abu Dhabi, United Arab Emirates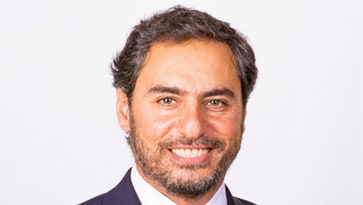 Dr. Nicola George Ghazi is an American Board-certified ophthalmologist who subspecializes in ophthalmic pathology and vitreoretinal diseases and surgery. He is currently a consultant for retinal diseases and surgery at Cleveland Clinic, Abu Dhabi, United Arab Emirates, where he also serves as Chairman of the Posterior Segment Department at the Eye Institute.

Through his previous academic career, Dr. Ghazi attained the rank of Clinical Professor of Ophthalmology at the Cleveland Clinic Lerner College of Medicine of the Case Western Reserve University in Cleveland Ohio, USA, as well as at the Gilbert and Rose-Marie Chagoury School of Medicine at the Lebanese American University, Beirut, Lebanon, where he also served as the Chairman of the Ophthalmology Department.

Dr. Ghazi has many years of experience in eye and retinal surgery, as well as the treatment of eye cancers. He also has extensive experience in research and education, and his clinical and research work has focused on the fields of retinal surgery, retinal imaging, and the treatment of retinal diseases.
He has authored numerous published research articles, abstracts, and book chapters, and has delivered many presentations and invited lectures at regional, national, and international meetings around the world. He is a member of many national and international ophthalmic organizations and a reviewer for numerous ophthalmic journals. His dedication to clinical excellence, patient experience, research, and medical education has been recognized in the form of honors and awards.