Dr. Monica Lövestam-Adrian
Head of the Medical Retina Department (Lund University Hospital) and Associate Professor in Ophthalmology (Lund University), Sweden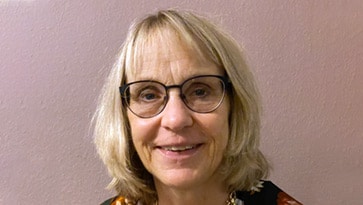 Dr. Monica Lövestam-Adrian is Head of the Medical Retina Department at Lund University Hospital and Associate Professor in Ophthalmology at Lund University, Sweden. Previously, Dr. Lövestam-Adrian worked as a senior academic consultant at King Khaled Eye Specialist Hospital in Riyadh, Saudi Arabia, before returning to Sweden to undertake her current position.
Dr. Lövestam-Adrian has an interest in education and, on behalf of the Swedish Ophthalmologic Association, is an investigator of the quality of the Swedish education system in ophthalmology. She is also a member of the steering committees of the Swedish and Danish Medical Retina Clubs, and of the Swedish Macular Register.
Dr. Lövestam-Adrian has a special interest in diabetic retinopathy and completed her PhD thesis on the medical risk indicators and treatment outcomes in patients with type 1 diabetes and diabetic retinopathy. Her current research focuses on treatment outcomes for patients with AMD and diabetic macular edema.