Dr. Martin Charles
Vitreoretinal Specialist and co-director of the Dr. Charles Eye Center, Argentina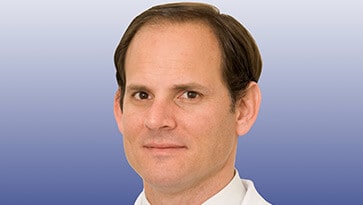 In 1999, Martin Charles graduated with honors from medical school at the Universidad del Salvador in Buenos Aires, Argentina. He subsequently trained as a resident at the Fundación Oftalmológica Argentina Jorge Malbràn, where he was elected Chief of Residents, while simultaneously studying to specialize in ophthalmology at the Universidad del Salvador. Following this, Dr. Charles was trained by his father, Dr. Daniel E. Charles, to specialize in anterior segment, retina, and trauma.
During 2006–2007, Dr. Charles achieved his PhD in teacher training to serve as Professor of Ophthalmology at the Universidad del Salvador. In 2006, he founded the "Fundación Ver" with his father to provide help to people in need, and opened a residency program to train young professionals.
Currently, Dr. Charles serves as a vitreoretinal specialist in trauma and anterior segment surgery, practicing a total of 2000 surgical procedures per year. He also acts as Co-Director of the Dr. Charles Eye Center in Buenos Aires, along with his father.
Dr. Charles has presented 217 papers, posters, and photographs in various scientific conferences around the world, which have earned him 33 scientific awards; he has published 11 papers in peer-reviewed journals, and has contributed surgical videos to the textbook Ryan's Retina (Fifth Edition). Additionally, he has two patents in devices for surgical ophthalmology.
A member of several national societies (including the ASRS, ASCRS, and AAO), as well as local societies (including SARYV, SAO, and CAO), Dr. Charles currently holds executive positions in two of them and was President of the Panamerican Society of Eye Trauma from 2015 to 2017.
Dr. Charles has been the recipient of several awards from the ASRS: he achieved the Honor Award in 2013, the Senior Honor Award in 2014, and the Rhett Buckler Award in 2016 and 2017.