Dr. Linda Visser
Academic head of the Department of Ophthalmology, University of KwaZulu-Natal and chief specialist at Inkosi Albert Luthuli Central Hospital, Durban, South Africa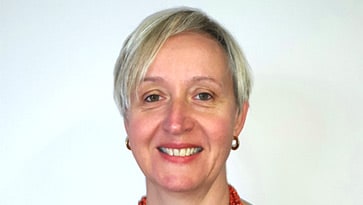 Dr. Linda Visser received her medical degree from the University of Pretoria, South Africa in 1987 and completed her ophthalmology training in 1994 at the University of KwaZulu-Natal, Durban, South Africa. She is a retinal specialist at Inkosi Albert Luthuli Central Hospital, where she runs surgical and medical retinal programs, and has been the academic head of the Department of Ophthalmology at Nelson R. Mandela School of Medicine at the University of KwaZulu-Natal in Durban, South Africa since 2006.
Dr. Visser's interests are in HIV-related vitreoretinal diseases, retinopathy of prematurity, and diabetic retinopathy.
Dr. Visser is the current president of the Ophthalmological Society of South Africa and the College of Ophthalmologists of South Africa, and is past president of the South African Vitreoretinal Society. She is a member of EURETINA, the European VitreoRetinal Society, and the Combretum Retina Club. She is also on the editorial board of South African Ophthalmology Journal and has authored >20 peer-reviewed publications.