Dr. Kenneth Fong
Consultant Ophthalmologist and Vitreoretinal Surgeon, Managing Director of OasisEye Specialists, Kuala Lumpur, Malaysia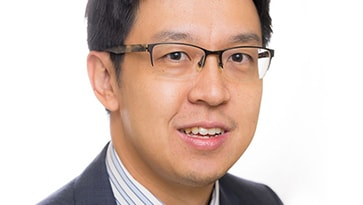 Dr. Kenneth Fong graduated from the University of Cambridge in 1998 and completed his ophthalmology training in London, followed by vitreoretinal surgery fellowships in Cheltenham, UK and Royal Perth Hospital, Australia. He was appointed Associate Professor at the University of Malaya (UM) from 2009–12 and founded the UM Eye Research Centre. He is currently the President of the Malaysian Society of Ophthalmology and Council Member of the Asia-Pacific Vitreo-retina Society (APVRS).
Dr. Fong has published more than 40 scientific papers in international journals, as well as book chapters on cataract surgery. He also co-authored a book called Food For Your Eyes to raise awareness of age-related macular degeneration (AMD). This book was awarded Best Health Cookbook in the world by the Gourmand World Cookbook Awards in Paris in 2013.
He is highly sought after as a speaker in local and international meetings and has been interviewed extensively on the radio and TV. In 2015, he gave a prestigious TED talk to more than 5000 people in Kuala Lumpur. He is very passionate about the prevention of blindness in the community and organized the first ever national-level Retinal Diseases Awareness Week in Malaysia in 2013 to raise awareness of AMD and diabetic retinopathy in the public.