Dr. Javier Zarranz-Ventura
Institut Clínic d'Oftalmologia (ICOF), Hospital Clínic de Barcelona, and August Pi i Sunyer Biomedical Research Institute (IDIBAPS), Barcelona, Spain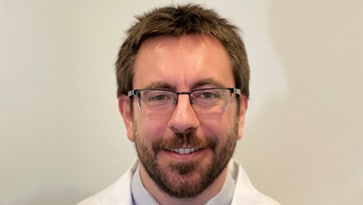 Dr. Javier Zarranz-Ventura obtained his medical degree at Universidad de Navarra, specialist training in ophthalmology at Clínica Universidad de Navarra, and a PhD in medicine at Universidad de Navarra, awarded cum laude with European mention. He underwent a fellowship in medical retina and uveitis at Moorfields Eye Hospital in London, UK and two fellowships in vitreoretinal surgery at Gloucestershire Hospitals NHS Trust and Bristol Eye Hospital NHS Foundation Trust.
He has worked as a vitreoretinal surgeon at the Institut Clínic d'Oftalmologia (ICOF), Hospital Clínic de Barcelona, and Hospital Universitari Sagrat Cor in Barcelona since May 2014. His main clinical interests are age-related macular degeneration (AMD), diabetic eye disease, and vitreoretinal surgery, as well as retinal imaging techniques, particularly OCT and OCT-A.
In the clinical research field, Dr. Zarranz-Ventura has coordinated multicenter research projects in AMD and uveitis. He is a 3A Researcher at the August Pi i Sunyer Biomedical Research Institute (IDIBAPS) and is co-director of several PhD projects in diabetic retinopathy, diabetic macular edema, AMD, and vitreoretinal surgery at the University of Barcelona, the Autonomous University of Barcelona, and the University of Navarra.
Dr. Zarranz-Ventura has authored >200 scientific communications, >50 scientific papers, >30 book chapters, and 3 books, and has given >120 invited lectures. He has a H-index of 16, an i10-index of 20, and has >1000 citations. He also currently serves as a Senior Editorial Board member of BMC Ophthalmology and as an Editorial Board member of Therapeutic Advances in Ophthalmology and Annals of Eye Science.