Dr. Francesco Pichi
Staff Physician, Cleveland Clinic Abu Dhabi, Abu Dhabi, United Arab Emirates, and Clinical Associate Professor of Ophthalmology at Cleveland Clinic Lerner College of Medicine, Case Western Reserve University, Cleveland, Ohio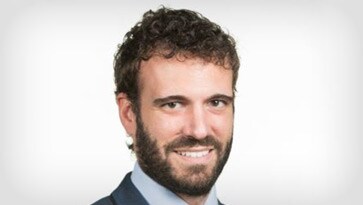 Francesco Pichi graduated summa cum laude from the Alma Mater Studiorum, University of Bologna, and went on to pursue an ophthalmology residency at the University of Milan under the mentorship of Professor Giovanni Staurenghi. Dr. Pichi then underwent a preceptorship in uveitis and ocular immunology at Bascom Palmer Eye Institute (University of Miami, USA) and pursued a 2-year fellowship with Dr. Careen Lowder at Cole Eye Institute (Cleveland Clinic, USA) in uveitis and ocular inflammations and infections, before joining Cleveland Clinic Abu Dhabi.
Dr. Pichi has delivered more than 100 presentations at national and international conferences and is an author of 100 peer-reviewed publications. He has also authored 12 chapters in various textbooks and published a book on "Complications in uveitis". He has received awards for Best Paper and Best Poster Presentation at American Academy of Ophthalmology 2015 and 2017, and at the International Ocular Inflammation Society Congress in 2019. Dr. Pichi also received the International Ophthalmology Education Award (2016), the International Scholar Award (2018), and the Achievement Award (2018) from the American Academy of Ophthalmology.
Dr. Pichi is a reviewer for various peer-reviewed international ophthalmology journals and is Section Editor for International Ophthalmology.