Dr. Andrew Chang
Principal Retinal Specialist, Sydney Retina Clinic and Day Surgery, Australia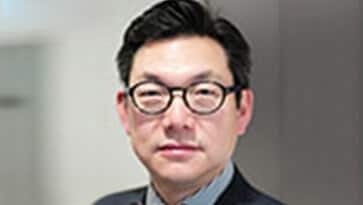 Dr. Andrew Chang is a vitreoretinal subspecialist ophthalmologist. He graduated from Sydney Medical School with honors, and underwent registrar training at Sydney Eye Hospital; Royal Victorian Eye and Ear Hospital; Manhattan Eye, Ear and Throat Hospital; and the University of California, Davis. He was awarded a PhD for research into ocular retinal angiography performed in the USA and at the Save Sight Institute, University of Sydney.
Currently, Dr. Chang is a consultant vitreoretinal surgeon and Head of the Retinal Unit at Sydney Eye Hospital. He holds an academic appointment at the Save Sight Institute, University of Sydney, heading the Vitreoretinal Research Group. He is Medical Director of the Sydney Retina Clinic and Day Surgery, and serves as Section Editor of Clinical and Experimental Ophthalmology.
Dr. Chang has various roles in ophthalmic societies; he is Scientific Secretary and founding committee member of APVRS; Chair of the NSW RANZCO committee; and a councillor of Federal RANZCO. His professional awards include the Achievement Award from the APAO and the Teaching Award from RANZCO.
Dr. Chang is involved in basic science and clinical trial research, receiving research grant funding in Australia and the USA. He has authored many peer-reviewed scientific papers in international and Australian journals and book chapters in leading textbooks.