Dr. Alan F. Cruess
Department of Ophthalmology and Visual Sciences, Dalhousie University, Halifax, Nova Scotia, Canada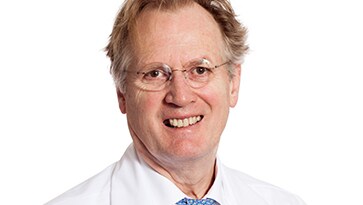 Dr. Alan Cruess is Professor in the Department of Ophthalmology and Visual Sciences at Dalhousie University, Nova Scotia, Canada. He has completed two 5-year terms as Head of the Department, and as District Chief of Ophthalmology of Capital Health in Nova Scotia (2003–14). Dr. Cruess began his academic career at Queen's University, where he was appointed Professor and Head of the Department of Ophthalmology from 1992 to 2003.

Dr. Cruess' main research interest is in clinical trials of new therapies for age-related macular degeneration (AMD), diabetic retinopathy, and retinal vascular occlusion. Early in his career, he led the Canadian Ophthalmology Study Group Clinical Trials Network's Medical Research council-sponsored trials of wavelength selection for photocoagulation of neovascular complications of AMD and presumed ocular histoplasmosis syndrome.
Dr. Cruess has been a principal investigator for the Diabetic Retinopathy Clinical Research Network (DRCR.net), a National Eye Institute (NEI), U.S.-sponsored network, to conduct clinical trials in diabetic retinopathy. He also recently acted as grant reviewer for the NEI.

Dr. Cruess is a member of the Canadian Medical Association, the Canadian Ophthalmological Society, the Macula Society, the Retina Society, and Club Jules Gonin. He is also a Fellow of the Royal College of Physicians and Surgeons of Canada and a Life Fellow of the American Academy of Ophthalmology.
Dr. Cruess is a Past President of the Canadian Ophthalmological Society (2006–08), has served on the Board of Directors of the Pan-American Association of Ophthalmology, and on the Council of the American Academy of Ophthalmology. He also served for many years on the National Board of the Canadian National Institute for the Blind, and served a term on the inaugural Board of Vision Loss Rehabilitation Canada.