A./Prof. Lyndell L. Lim
Senior Research Fellow (University of Melbourne) and Head of the Ocular Immunology Service (Royal Victorian Eye and Ear Hospital), Australia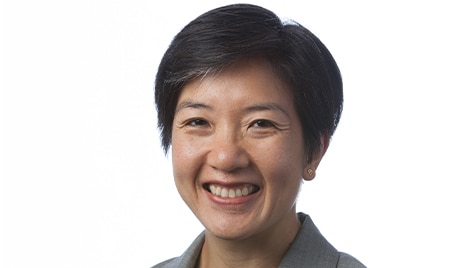 Associate Professor Lyndell L. Lim is a Senior Research Fellow at the Centre for Eye Research Australia, University of Melbourne, Australia, where she heads the Clinical Trials Research Unit. She is currently Chair of the Australian and New Zealand Uveitis Special Interest Group and is also Head of the Ocular Immunology Service at the Royal Victorian Eye and Ear Hospital in Melbourne, Australia. She works as a consultant ophthalmologist specializing in medical retina and ocular inflammatory diseases at both the Royal Victorian Eye and Ear Hospital and the Royal Melbourne Hospital.
Associate Professor Lim received her medical degree (MBBS) from the University of Melbourne, and completed her ophthalmology training at the Royal Victorian Eye and Ear Hospital. She is dual fellowship–trained in the fields of both medical retina and uveitis, and completed her uveitis fellowship at the Casey Eye Institute in Portland, Oregon, USA, with a particular focus on the use of biologics in inflammatory eye diseases.
Associate Professor Lim has authored more than 110 peer-reviewed published articles and 7 book chapters. She has also served as the Uveitis Section Editor for Clinical and Experimental Ophthalmology.